Market today is available with many types of conveyors and they play a key role in the transportation of heavy or bulky materials in the industries. Railing system conveyors are best designed to easily fit into a shipping container with no tools needed. Such systems simply clip together with attached locking pins. It can be easily assembled by two men.
Overhead conveyor plays a crucial role in the transportation of materials in the industries. Garment industry successfully make use of such systems because they reduce their operating cost. Truly, overhead conveyors are much safer to use when transporting materials like clothes.
Overhead conveyors are usually hung from ceilings or walls that are constructed out of steel and they are preferred when there is less space. These conveyor systems are best way to conserve manpower because they can easily handle all sort of transportation needs at a work place. Such systems are widely used in assembly and manufacturing units as well as in warehouses and even at distribution centers.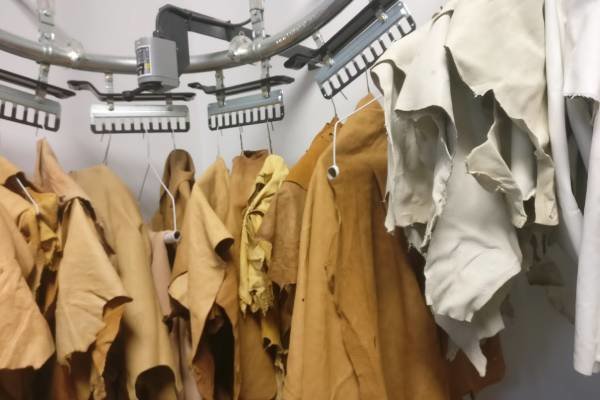 Garment warehousing rail systems boast the ability to handle and process hung garments quickly and efficiently. Such railing systems comprises two galvanized steel tube sections welded to form a rigid truss section. The attached trolleys with the needed hung garments loaded, are traversed along the railing and through the warehousing system to the need area. The best thing about such systems is that they can be easily switched from one line to another via a hand operated spring-loaded tubular switch section. The users as well can easily remove the trolleys and store it on adjustable tracking unit needed to be taken for dispatch.
With the help of garment warehousing rail systems, the loaded trolleys can be easily pushed into the container ready for transport. On arrival at the uploading place, the system in joined to the warehouse railing system through a bridging section and trolleys are simply rolled out onto the local distribution warehouse system. As soon as the container system is empty, the system is quickly dismantled and stored. Then, the container is returned to the container depot, so that next shipment can be dispatched easily.
Overhead conveyor manufacturer garment warehousing rail systems so that garments can be easily delivered from the international manufacturing place to the local distribution warehouse in good condition and at the same time could easily remove the cost needed for reprocessing the garments.
Ensure to purchase the container rail systems that are comprehensively modular providing ease to the users in removing one container to another without the need of assembly tools and manpower. So, if you run garment business, having such systems are very much effective and as well will prove their worth when there is limitation of space.
View Source :- https://www.hashtap.com/p/bGw7jqqvAPgq